Chief's Page
Chief Deputy - Eric Woodall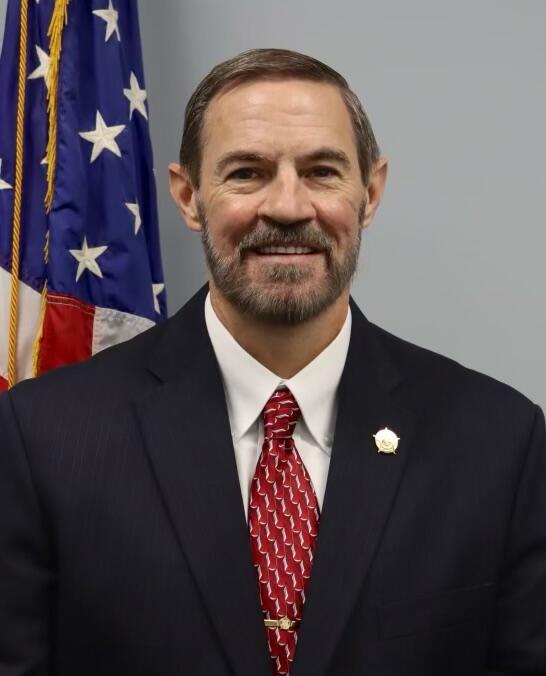 In May 2023 I was appointed Chief Deputy by Sheriff Rocky Harnen. I'm honored to serve as Chief Deputy under Sheriff Harnen and work with the men and women of the Sheriff's Office to serve the citizens of Jackson County.
In 1994 I began my law enforcement career with Hollywood Police Department. I was hired by the Jackson County Sheriff's Office in 1999, where I have been proud to serve as both a deputy and investigator. For the past 14 years, I have served as supervisor of the Investigative Division. I am also a Taskforce Officer with the FBI North Alabama Violent Crime Taskforce and the Alabama Crimes Against Children Taskforce.
Throughout my law enforcement career, I have testified in numerous state and federal courts in Alabama, Tennessee, Georgia, and Kentucky that led to convictions for such crimes as murder, bank robbery, production of child pornography, and other numerous other drug and violent crimes.
I am a graduate of the 100th session of the Northeast Alabama Police Academy and the 243 session of the FBI National Academy in Quantico, Virginia. Most recently, I was honored to be a part of the Jackson County Leadership Class of 2023.
Outside of my work with the Sheriff's Office, I serve on the Board of Directors for both the Jackson County Child Advocacy Center and Jackson County Department of Human Resources.
I look forward to working alongside Sheriff Harnen and all the outstanding staff of the Jackson County Sheriff's Office in the continued service of our communities and citizens.
Chief Deputy Eric Woodall