Arrest of Jackson County Murder Suspect
Date Posted: 05/31/2023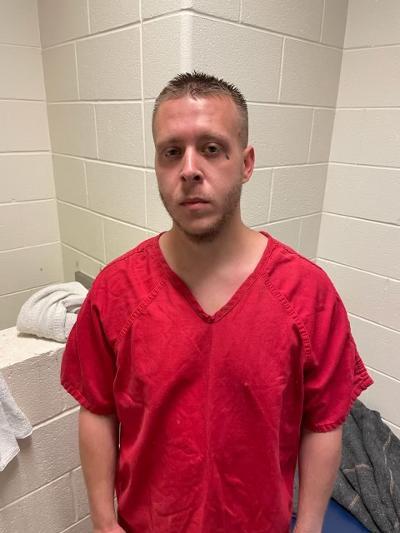 On Friday May 26th, 2023 at approximately 11:30 P.M., the Jackson County Sheriff's Office responded to an address on County Road 17 in the Skyline, Alabama area on a report of shots fired. Upon arrival, Deputies found 61 year old Terry Dewayne WARREN, just inside the residence, suffering from apparent gunshot wounds. WARREN was pronounced dead at the scene and Investigators from the Jackson County Sheriff's Office and Scottsboro Police Department responded to conduct this investigation.
During this investigation, a suspect, Dima Stevanovich NOVIKOV age 29 was identified and an arrest warrant was obtained for the charge of murder. A nationwide BOLO was posted and on Wednesday May 31st, 2023, NOVIKOV was arrested in Chatsworth, Georgia by Deputies of the Murray County Sheriff's Office. NOVIKOV will be held in the Murray County, Georgia Jail pending extradition back to Alabama.
This investigation involved countless man-hours of effort by law enforcement agencies in two states and spanned a period of five days. The Jackson County Sheriff's Office wants to thank all the agencies who assisted, in any way, to the successful outcome of this investigation. These agencies include the following: Jackson County Sheriff's Office Patrol Division, Jackson County Sheriff's Office Investigations Division, Murray County Georgia Sheriff's Office, Scottsboro Police Department, Skyline Police Department, Jackson County District Attorney's Office, Skyline Fire Department, Highlands Ambulance Service and the Jackson County Coroner's Office.
It should also be noted that during this investigation citizens of Jackson County called in numerous tips, which greatly assisted in this arrest.
Photo courtesy of Murray Co. Sheriffs Office